Price

RM242.00

Product SKU
AHV620S-500GU3-CBK
Brand
ADATA
Availability
In Stock
Quantity
Description
Highlight
Durable
Original
3 Months Local Warranty from Purchase Date
Spare parts at great prices
Good quality
Learn more about the
ADATA AHV620-500GU3-CBK
​
Stylish, Sleek, Serious
DashDrive HV620
Super-fast speed, large capacities, and eye-catching look - all the highlights you'd love are covered by the DashDrive HV620 external hard drive. It offers a generous capacity of up to 3TB, giving you ample room to store your files, and movie, music and photo collections. The latest specification USB 3.0 SuperSpeed interface provides the power and speed needed for the most exacting storage and backup applications. The sleek, glossy housing is as easy in the hand as it is on the eye, while the raised peripheral lip protects its surface from scratching. The bright cold-blue LED indicator informs you of the data transfer status, eliminating guesswork.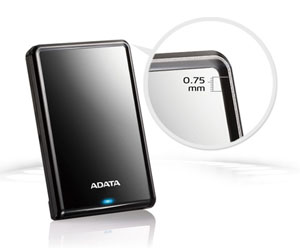 Scratch-Prevention Design
A raised lip on the edge of the drive protects the surface from scratching when the drive is laid flat.
Sleek and Glossy
The sleek lines and reflective, smooth surface of the HV620 highlights its thin and elegant overall appearance. It is ideal for those who wish to maintain an aura of professionalism, or show off their technical savvy.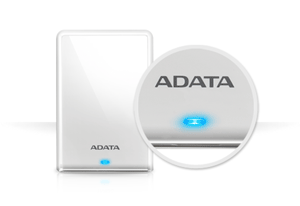 LED Indicator Shows Transfer Status
A bright blue LED lets you know when data is being read from or written to the HV620. This helps prevent disconnection during read/write operations.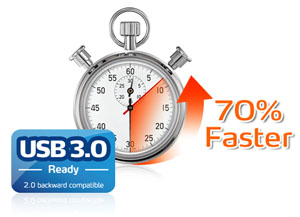 USB 3.0
The HV620's USB 3.0 transmission interface enables transfer rates to reach 90 megabytes per second in both read and write. Compared to USB 2.0, in file read/write or data backup, transmission time can significantly reduce up to 70%. Even for large files and data sets, complete backups can be completed more quickly and easier. Plus, the USB 3.0 interface is backwards compatible with USB 2.0 specification.
Product images are for illustrative purposes only and may differ from the actual product. Due to differences in monitors, colors of products may also appear different to those shown on the site. Part numbers (for Dell parts, usually five digits), can reduce the possibility of error in purchasing. The best method is to ask our support team if you have any doubts.
Products Details
Some products may have an associated image, photo or product specs. These are for reference only and should be considered especially when you see any conflicts in the pictures, the description or the pricing. Our team does work very hard to improve our product listing quality from time to time. However, if you have any questions, please feel free to ask us before payment is made here: CONTACT US (CLICK)
Reviews (0)
view all
back
What's in the box
1 x ADATA 500GB HV620 External Hard Drive USB 3.0 Model AHV620-500GU3-CBK Black